January 2022 Reading Log
A list of (most of) what I read from January 2022: Muriel Spark, nuns, and trauma plots.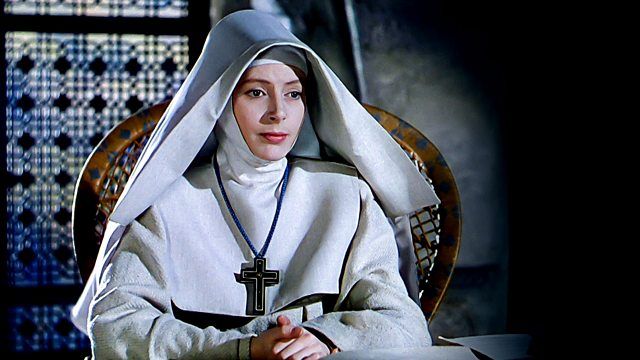 This list is incomplete — I definitely read more poetry, short fiction, and nonfiction that I neglected to write down — but it should include most of what I enjoyed last month. I don't notice any particular themes except that I'm definitely on a Muriel Spark kick and a nun kick, which overlapped at The Abbess of Crewe below. The nun kick also included the films Dark Habits (Almodóvar, 1983), Black Narcissus (Powell & Pressburger, 1947), and Inquiring Nuns (Quinn & Temaner, 1968).
Novels/Novellas
The Comforters by Muriel Spark (New Directions)
[redacted — client work, novella]
[redacted — client work, novel]
[redacted — considering for rep, novel]
Boy Parts by Eliza Clark (Influx Press)
Loitering With Intent by Muriel Spark (New Directions)
Things Have Gotten Worse Since We Last Spoke by Eric LaRocca (Weirdpunk Books, but this version is now out of print)
[redacted — considering for rep, novel]
Death and the Penguin by Andrey Kurkov, tr. George Bird (Melville House)
The Abbess of Crewe by Muriel Spark (New Directions)
Short Fiction
"Dick Pig" by Ian Muneshwar (Nightmare)
"Four Talks" by Anne Carson (LRB)
"The Other Place" by Mary Gaitskill (The New Yorker) (reread)
"Is This Part of the Love Ritual?" by Jenny Bitner (PANK) (reread)
Poetry
"Lady Lazarus" by Sylvia Plath
"Pity the Bathtub Its Forced Embrace of the Human Form" by Matthea Harvey
"Why I Am Not a Painter" by Frank O'Hara
"ALL THE TV SHOWS ARE ABOUT COPS" by Hanif Abdurraqib
several poems from The Echo Chamber by Michael Bazzett (this was my Subway Book for a week or so)
"Reject Upgrade" by Kyla Jamieson (from Body Count, via Pome)
"Snow" by Mary Ruefle (via 陳琛 / Chen Chen on Twitter)
"Driving with Dominic / in the Southern Province / We See Hints of the Circus" by Michael Ondaatje (via Pome)

Criticism
"On the Alert for Omens: Rereading Charles Portis" by Rosa Lyster (the Paris Review blog)
"The Case Against the Trauma Plot" by Parul Sehgal (The New Yorker)
"emotional support trauma plot" by Brandon Taylor  (his newsletter)
"Hanya's Boys" by Andrea Long Chu (Vulture/NYMag)
"west elm willoughby" by Brandon Taylor (his newsletter)
"What Muriel Spark Saw" by Parul Sehgal (The New Yorker)
Essays
"I'm a Longtime Union Organizer. But I Had Never Seen Anything Like This." by Vanessa Veselka (The New York Times)
"China Brain" by Andrea Long Chu (n+1)
I don't know where to categorize this but it rules; I guess it's an essay
"I Played 'The Boys Are Back in Town' on a Bar Jukebox Until I Got Kicked Out" by Timothy Faust (Noisey/Vice)